Despite the fact that in our time smartphones have become truly universal devices that allow you to listen to music, make high-quality photos and videos, and perform many other tasks, their main purpose remains the ability to communicate with other people.
Messengers today are not just a dialogue of two persons, they are large platforms for communication. Furthermore, many users use several instant messengers. Today we are going to take a look at the most popular ones in 2018.



Facebook Messenger
Price: Free
Built-in purchases: no
Rating: 4.0 / 5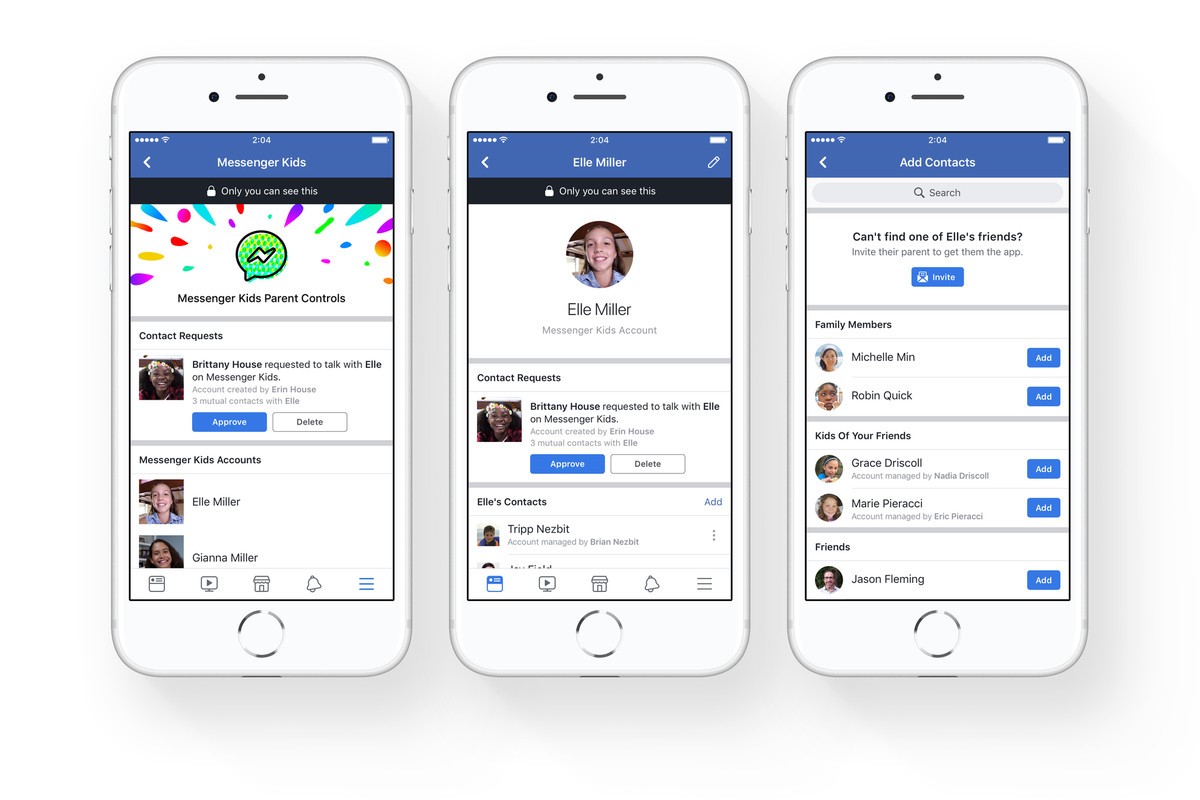 Facebook Messenger is one of the most popular instant messengers in the world, which offers to always be in touch with loved ones. Chat application allows you to chat outside of it. The service allows you to instantly exchange messages, links, photos, videos. Group chats are available and calls are supported. Your buddy gets information about reading the message. When you receive a message comes a push notification.
Facebook Messenger can be called one of the best text messaging apps, as it can do more than most other instant messengers. The application has a relaxed design, photo chat and a huge collection of multimedia messages – much higher than in Viber and WhatsApp.
 Pros
The service is free.
It is possible to disable notifications.
Geolocation is supported.
You can search for users or groups.
Cons
The application is capacious enough for mobile device resources.
Linking to a specific social network.
Cannot edit sent message.
Increased consumption of smartphone resources
Viber
Price: Free
Built-in purchases: yes
Rating: 4.5 / 5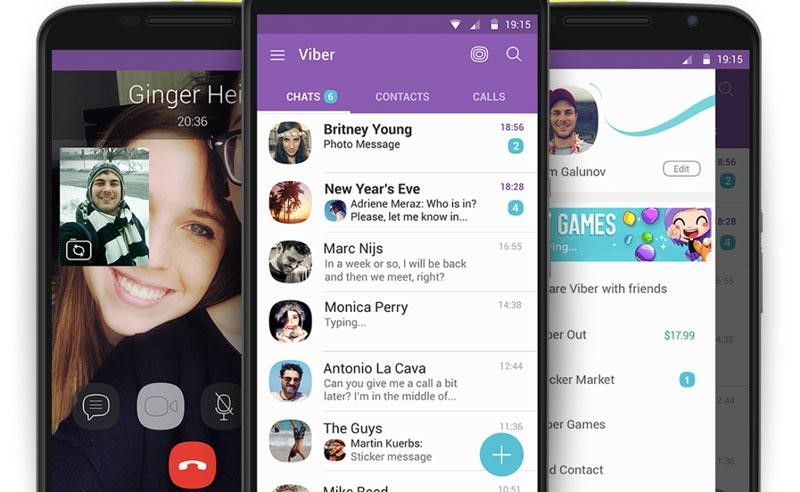 The functionality of the Viber messenger is growing every day, and it is likely that it will soon become a full-fledged social network.
It appears as a convenient application for text messaging and calls. Synchronizes contact database and call history on different mobile devices and PCs. High-quality voice messages. The service has many stickers. When you turn off the program the information about the arrived messages can be found on push-notifications. Talking about group communication, chat rooms are available for 100 people. It has everything for correspondence between users, and also there are such additional elements as doodles, games and other decorations.
 Pros
Constant update stickers.
Calls to mobile and landline phones at low prices.
Call Forwarding.
Video Calls.
Determination of location.
Cons
A lot of spam.
Weak security of information transfer.
Skype
Price: Free
Built-in purchases: yes
Rating: 4.3 / 5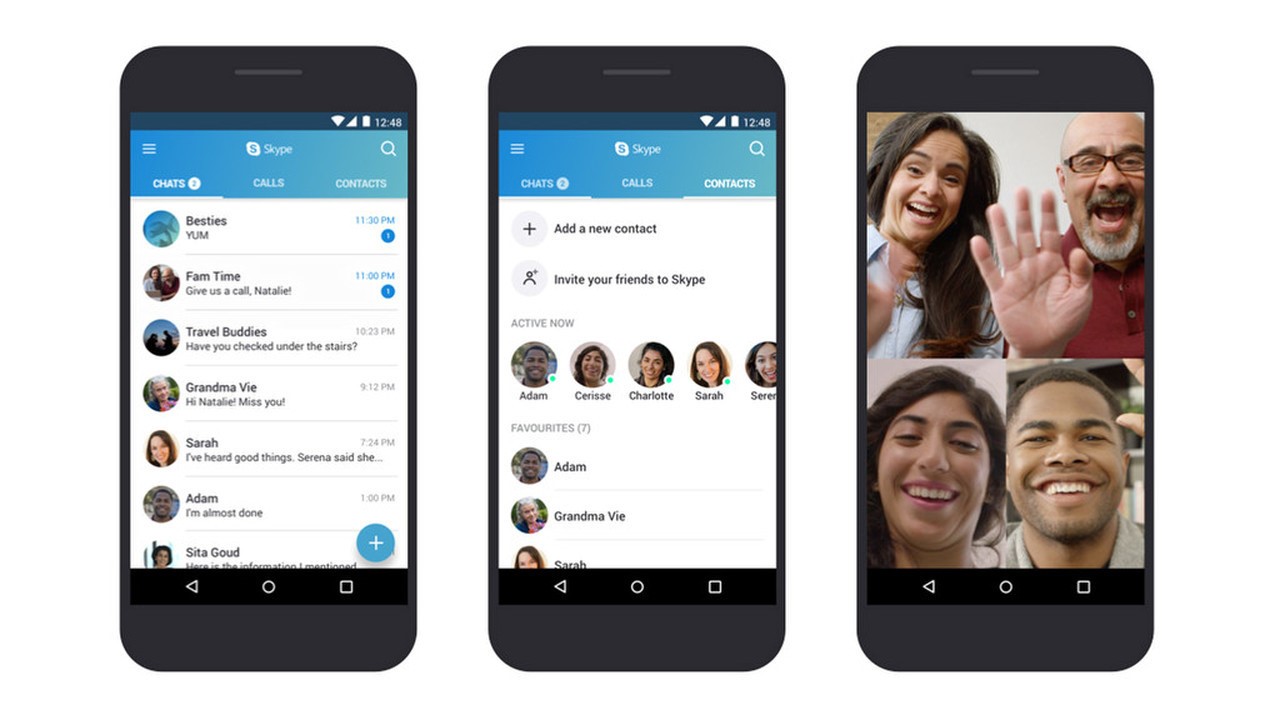 Skype is one of the oldest messengers, so it does not need a special presentation. Its capabilities are familiar to everyone, and a couple of years ago she became part of the Microsoft software package.
Skype, like an instant messenger, is only suitable for short and "dry" business correspondence. All those who are accustomed to communicating on a "wide leg" are unlikely to find anything interesting in this messenger.
In our opinion, Skype is more suitable for the business environment than for ordinary users. This solution is more suitable for computers since the mobile application is still not very adapted for smartphones.
 Pros
Video calls, video conferencing.
Voice messages.
Demonstration of user screens.
Cons
The speed of work leaves much to be desired.
No dynamics of service development.
The new interface is not convenient.
Increased consumption of smartphone resource
WhatsApp
Price: Free
Built-in purchases: no
Rating: 4.4 / 5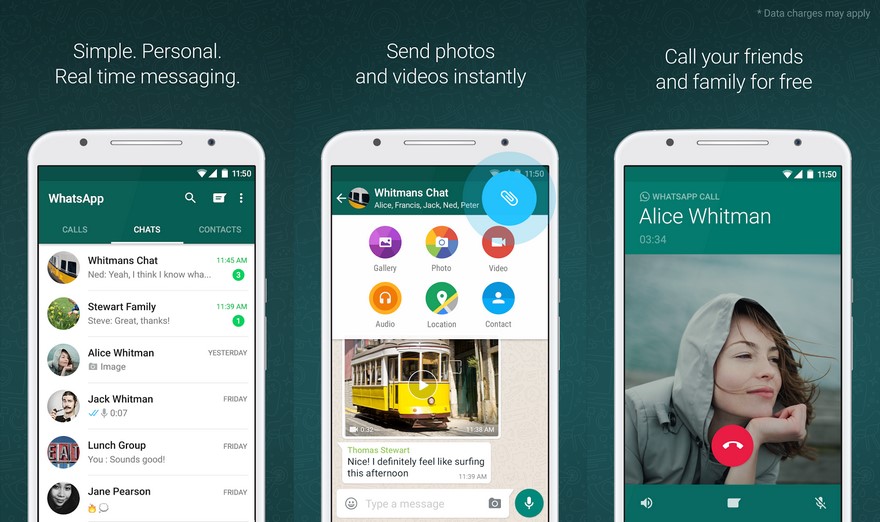 WhatsApp messenger, which bought Facebook a few years ago, was originally intended for iOS, but today it can be installed on any platform.
Should we list the capabilities of one of the most popular applications in the world? Perhaps it is worth it because it almost ruined the mobile operators due to its ability to send free messages.
Convenient and popular instant messenger for texting, calls, group communication. You can transfer videos and photos, voice messages. The service integrates with the phone's address book. The setting of notifications, sending messages to several contacts.
Pros
Quick, easy, convenient.
Voice calls.
Free for all smartphones.
It is possible to turn off notifications.
Cons
No video calls.
Decreases the quality of the transfer of media files.
Telegram
Price: Free
Built-in purchases: no
Rating: 4.3 / 5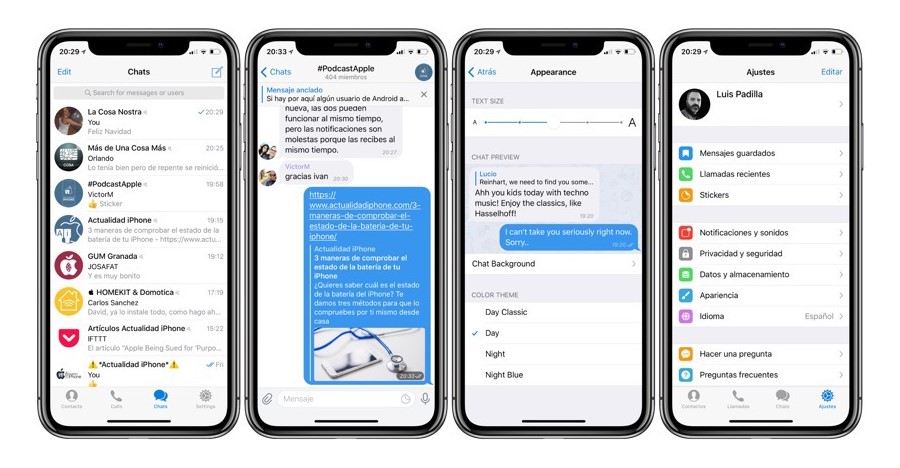 Telegram is a highly sophisticated online chat application that is an excellent alternative to WhatsApp, Viber and many other messengers that we love and appreciate.
This is a service that attracted as much attention as possible this year. It is an instant messenger for instant messaging between users. The main focus is on the safety of correspondence and transfer speed. It synchronizes automatically on all installed devices. Suitable for sharing files, images, photos. It has a lot of stickers. You can form a group communication up to 200 people. The resource is free, no ads either.
Pros
Secret chats are available
Integration with many programs.
Built-in photo editor.
Simple and convenient interface.
It spends little on mobile device resources.
Cons
You can not break contacts into groups.
Hidden chat rooms only for mobile devices.
No video calls.
Google Hangouts
Price: Free
Built-in purchases: no
Rating: 4.0 / 5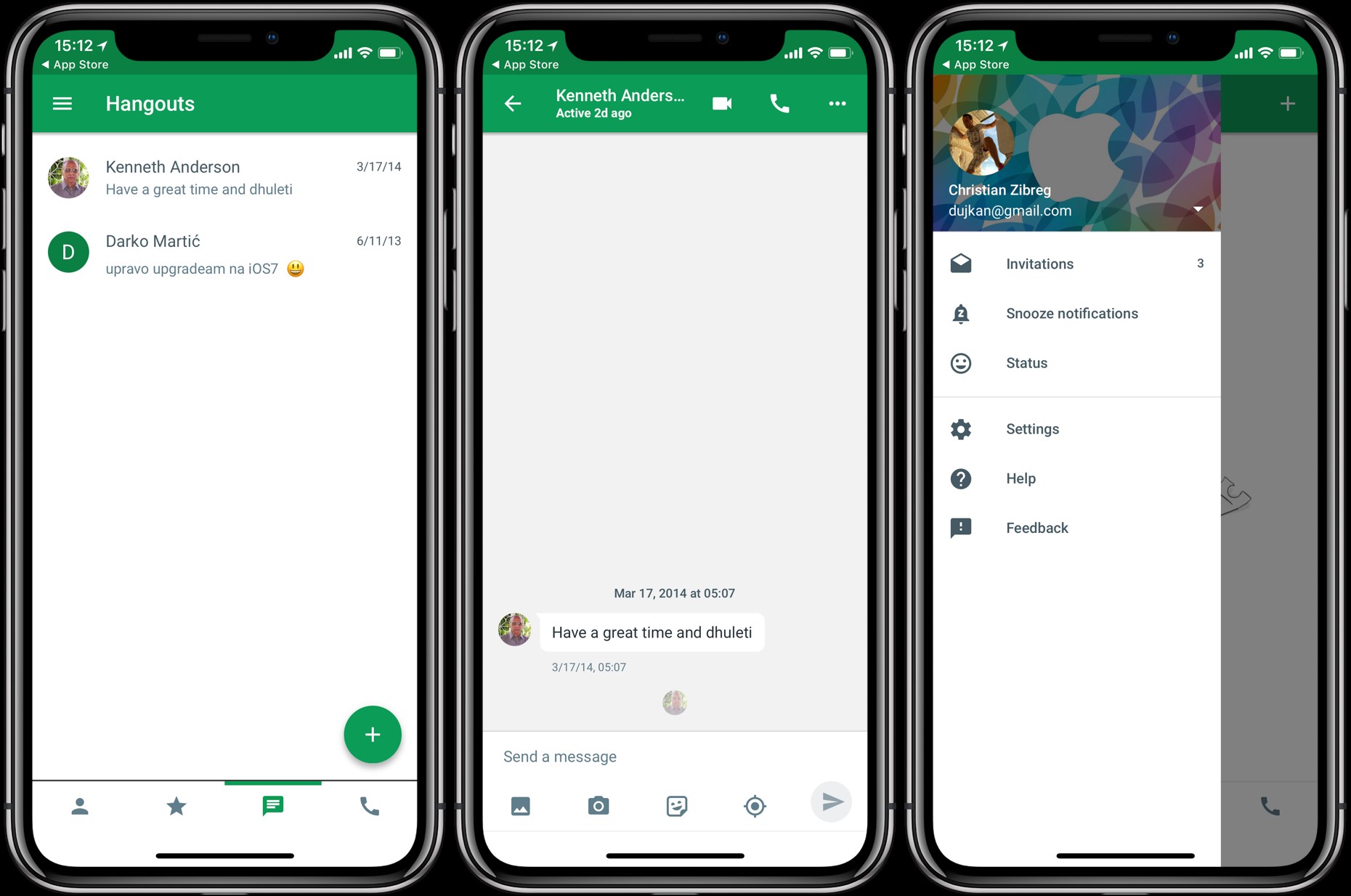 Hangouts messenger should be familiar to many users since it is pre-installed on most Android devices. In this case, the developer offers not only text messages, but also SMS, and MMS, as well as voice and video calls.
This messenger has everything to communicate and even a little more. At the same time in the background, the application consumes almost no smartphone resources. Everything is designed in the style of Google, although the privacy settings will surely please everyone who is concerned about privacy.
Pros
Video conferencing.
Many stickers, cards, emoticons.
Integration with all Google services.
Cons
A small popularity of the application.
The interface is more complicated than other instant messengers.
The compression of transmitted images occurs.
Each of the above messengers has its pros and cons. Someone more like Viber, while many choose to communicate Facebook Messenger and Telegram, or "in the old manner" use Skype. However, this is a matter of a taste and only you make a choice.
Posted by Author
On November 1, 2018
0 Comments