If you have a blog that needs to be updated daily, you probably do not have time for anything but researching and writing. Nowadays, it is complicated to be ranked by Google if the quality of your visual part is poor. Thus, stock photos appear to be a good alternative and huge help. Such photos are allowed by their authors to be used for free. Usually, people there take creative, unique, and wonderful photos that will complement your blog ideally. Let's take a look at the best services with the free stock photos.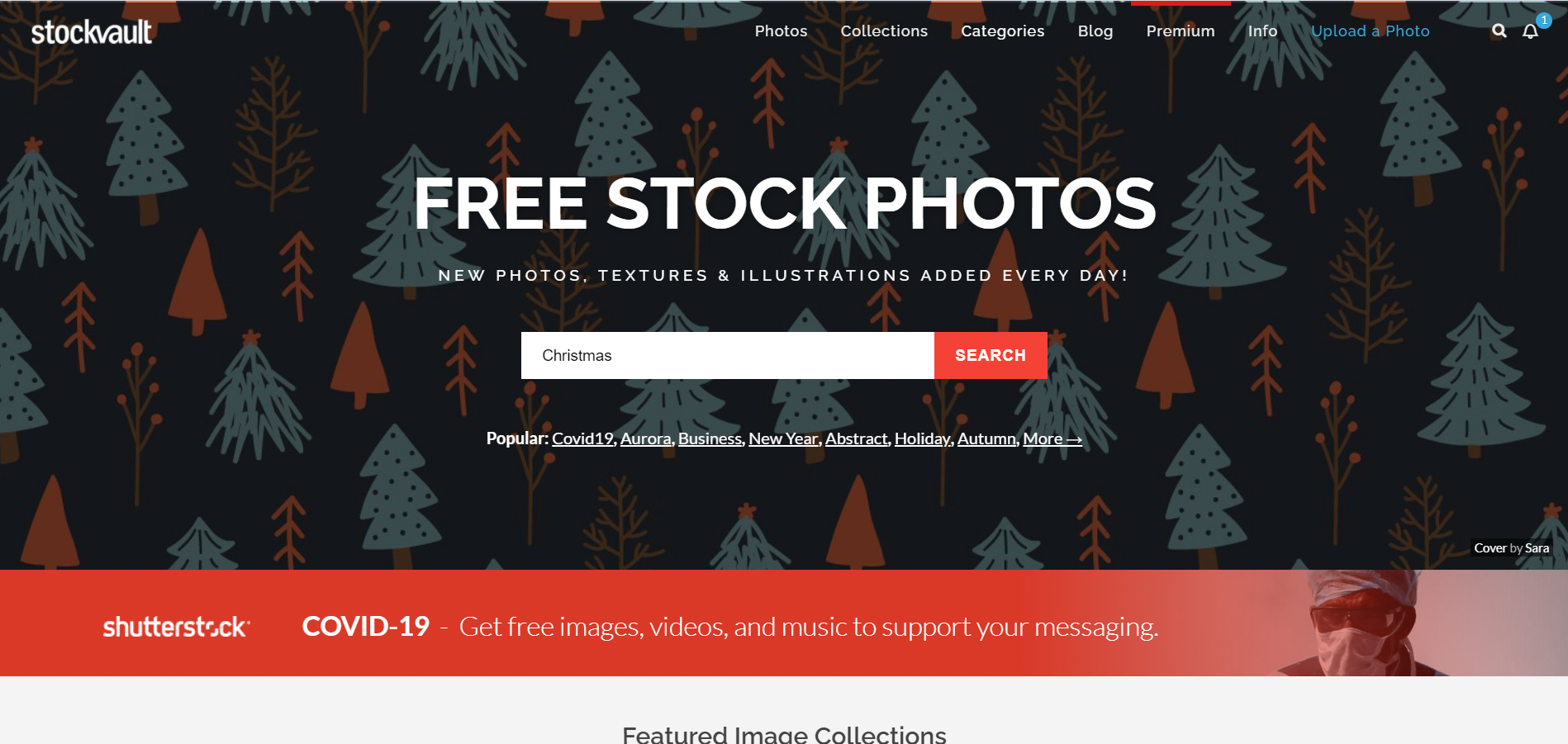 Stockvault has been operating for almost 20 years. During this time, there was a database of unique photos, vectors, and graphics in the amount of about 140,000 pieces. Downloading is completely free, but the photos may have different licenses for use. Thus, you need to consider what you can or can not use your chosen image or photo for.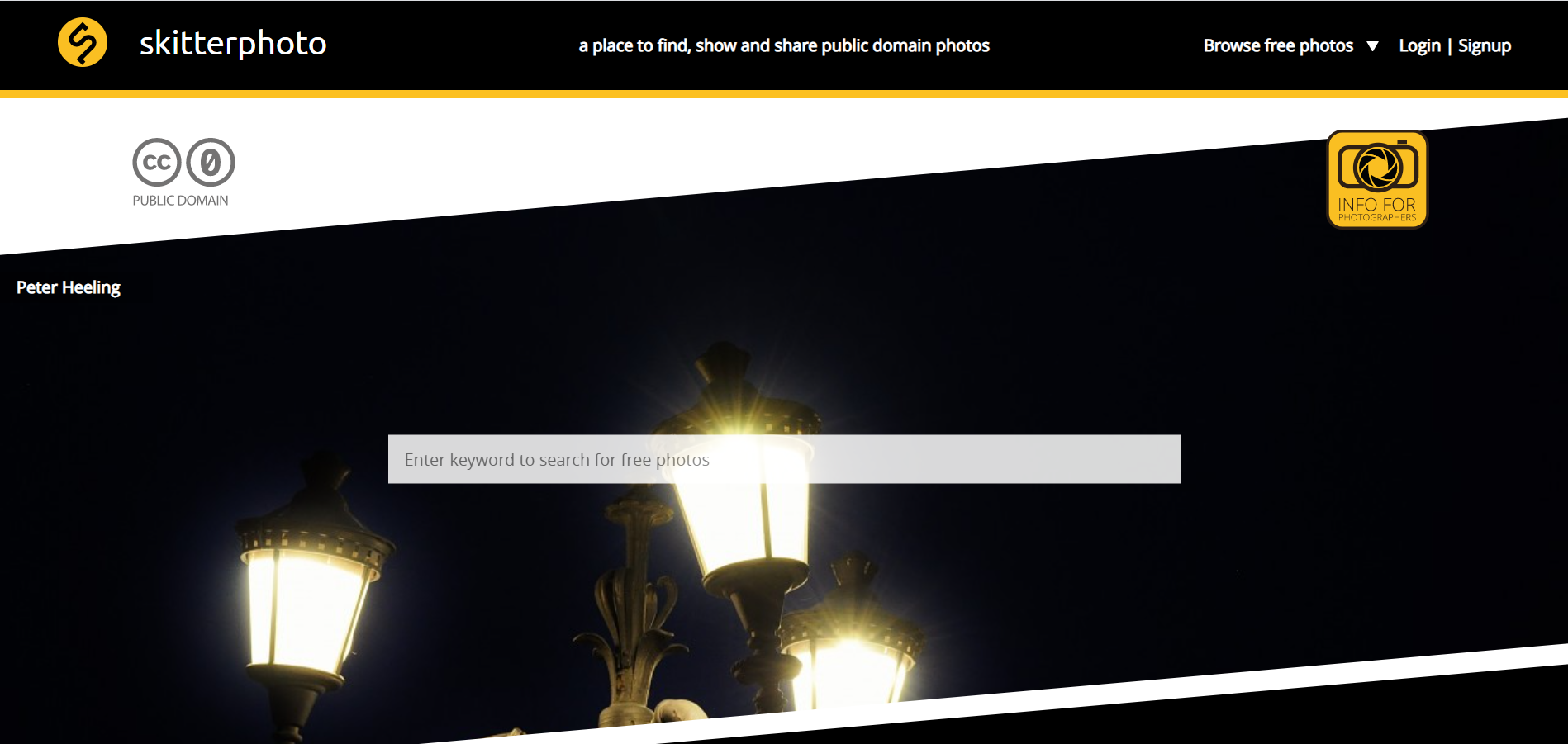 SkitterPhoto is often searched for photos for a website, media, or blog, work, project, or business. Free download without registration is available, and there is even an adequate built-in editor.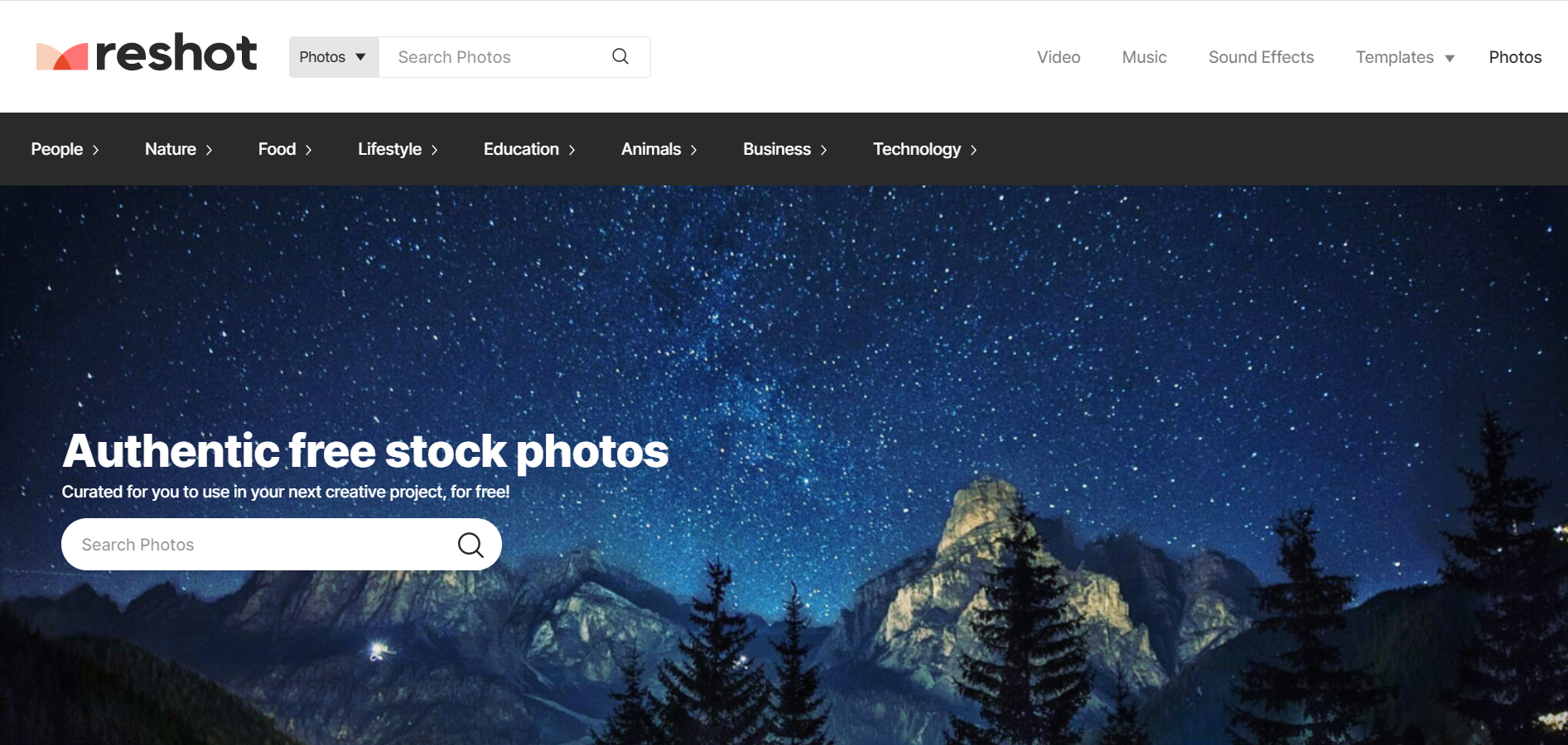 Reshot is a great stock of unique photos by the best photographers from around the world. The task of this photo stock is to provide everyone with quality pictures for business, blog, website, and other needs. Downloading is free, and the service does not require registration and authorship.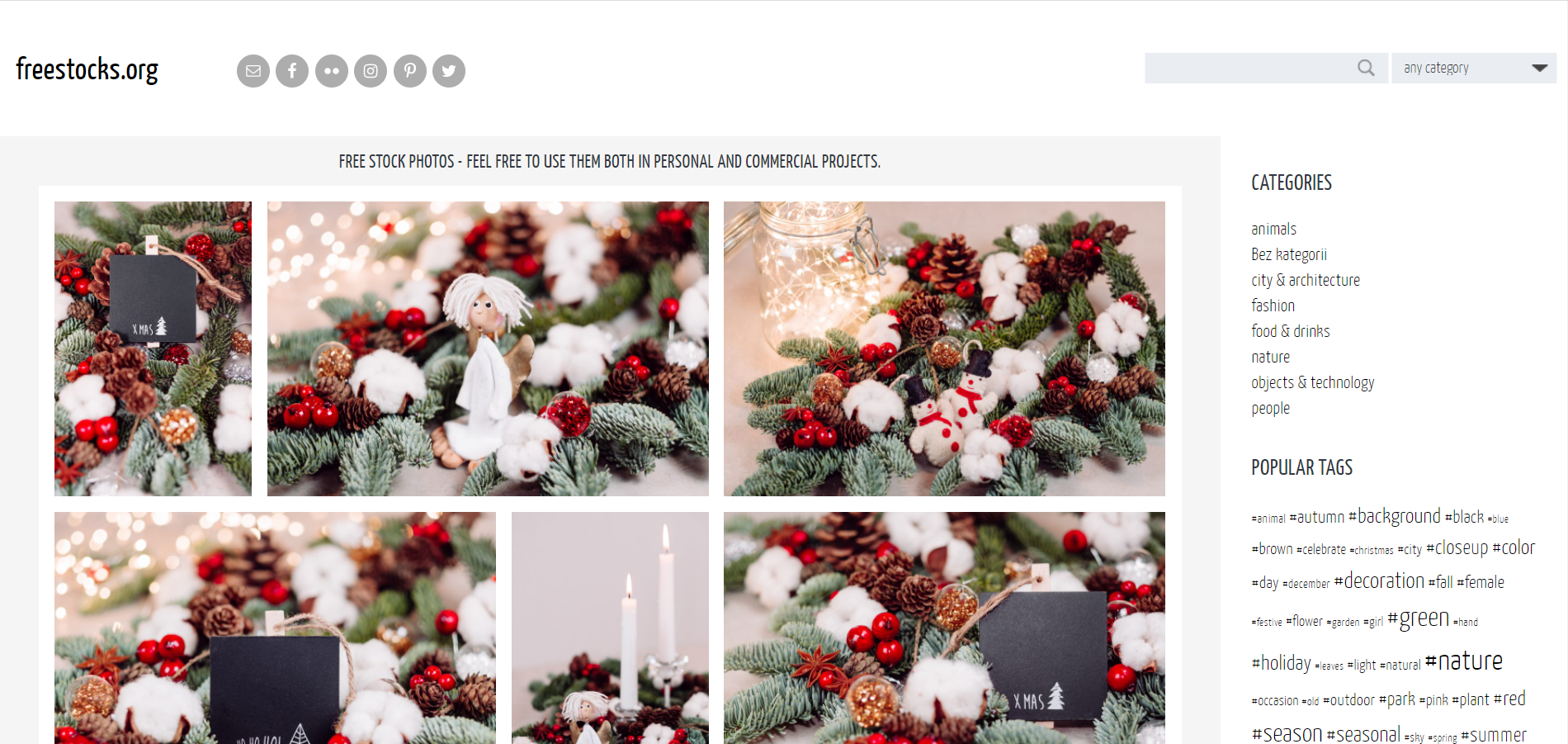 Free Stocks has the simplest design and there is no choice of resolution of the downloaded content. But everything is free, the database is huge, and there are many unique pictures from photographers from around the world, which are allowed to use for personal or commercial purposes.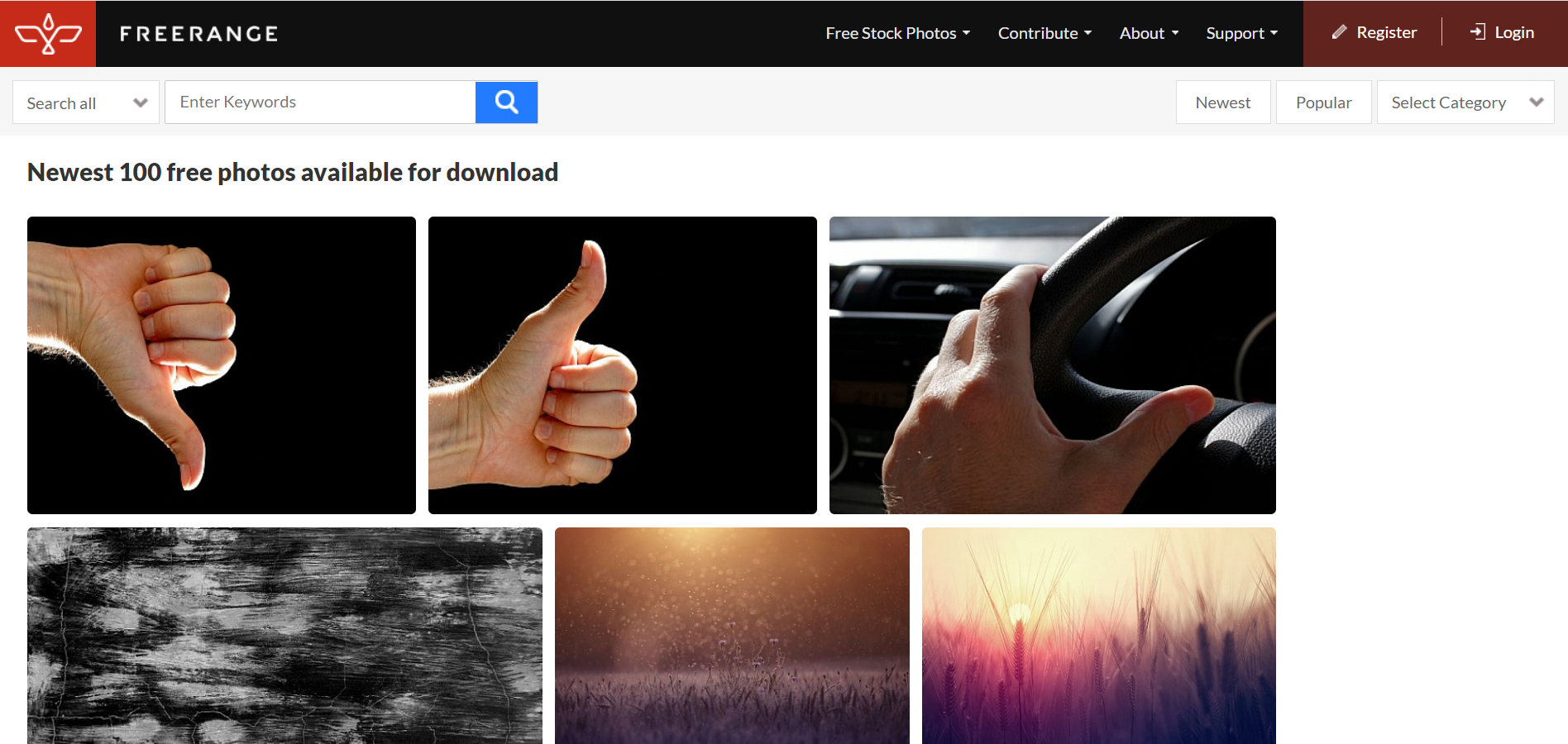 Freerange Stock is another free photo stock with a large database of photos and pictures, which are divided into 31 categories. You can download and use them for free and anywhere, but you need to register on the site.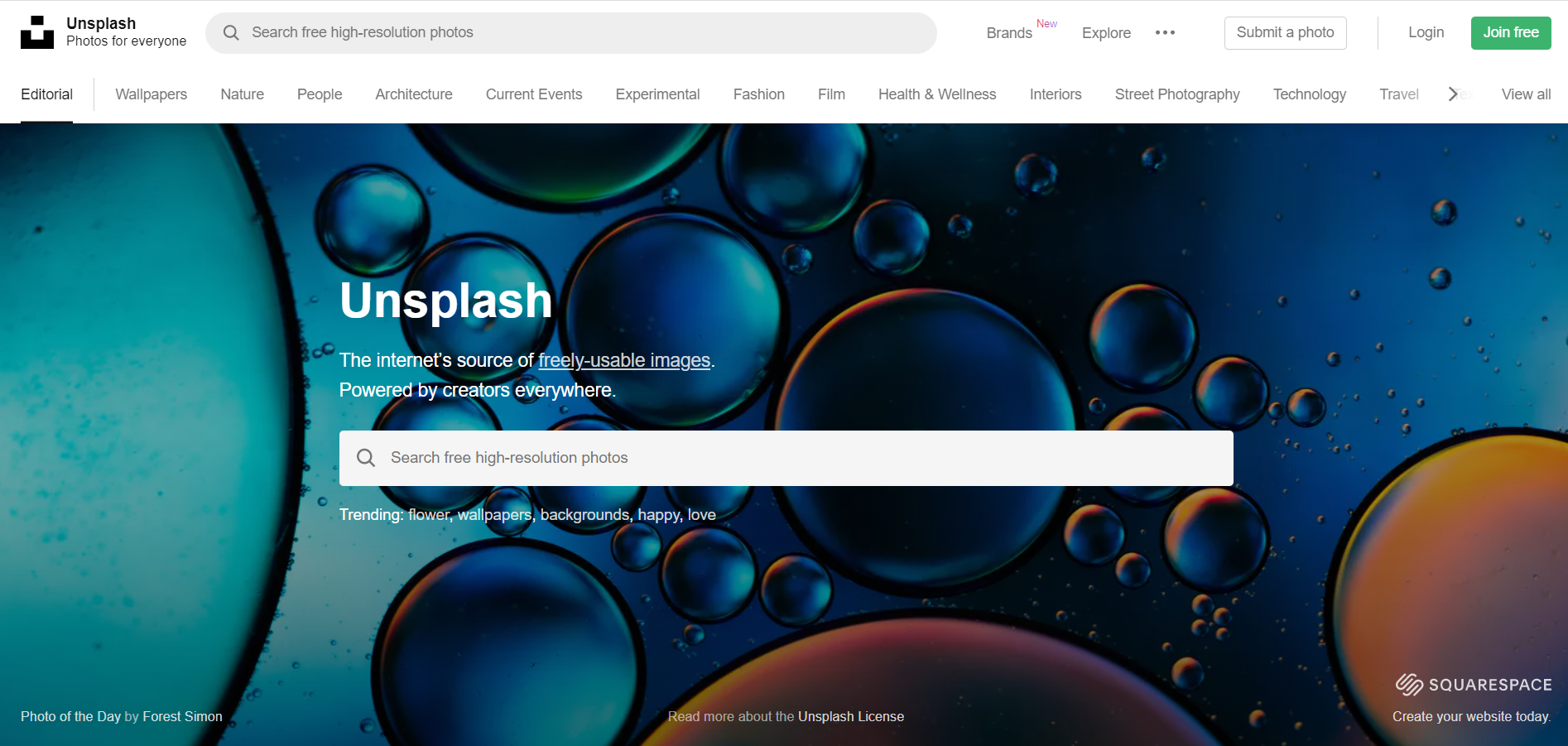 I must say that I use this and only stock. It is simple, fast, and has tons of photos. I may recommend Unsplash for everyday use.
The Unsplash photo collection has more than 2 million visuals and all these are free pictures and photos. If you want, you can thank the photographers with money or just a good response. The site is smartly and beautifully made, there is a wide selection of photo themes and a large selection of resolutions, including 3840 × 2160 pixels.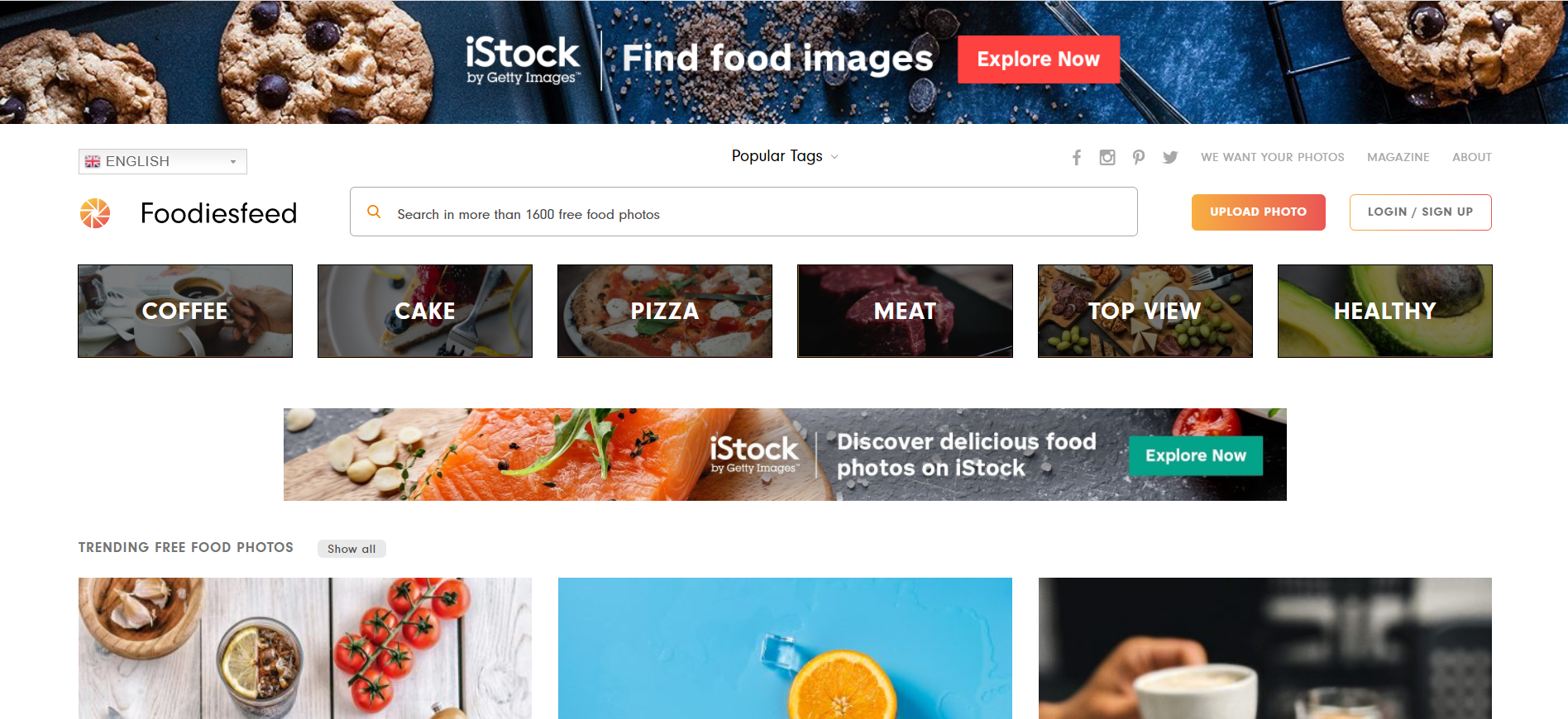 FoodiesFeed specializes in food photography. There is a large number of photos of raw and finished products, culinary masterpieces, and other delicious pictures from the best food photographers in the world. The license for the photos is open, so you can download them for free and without registration. However, there are no categories, but the tags.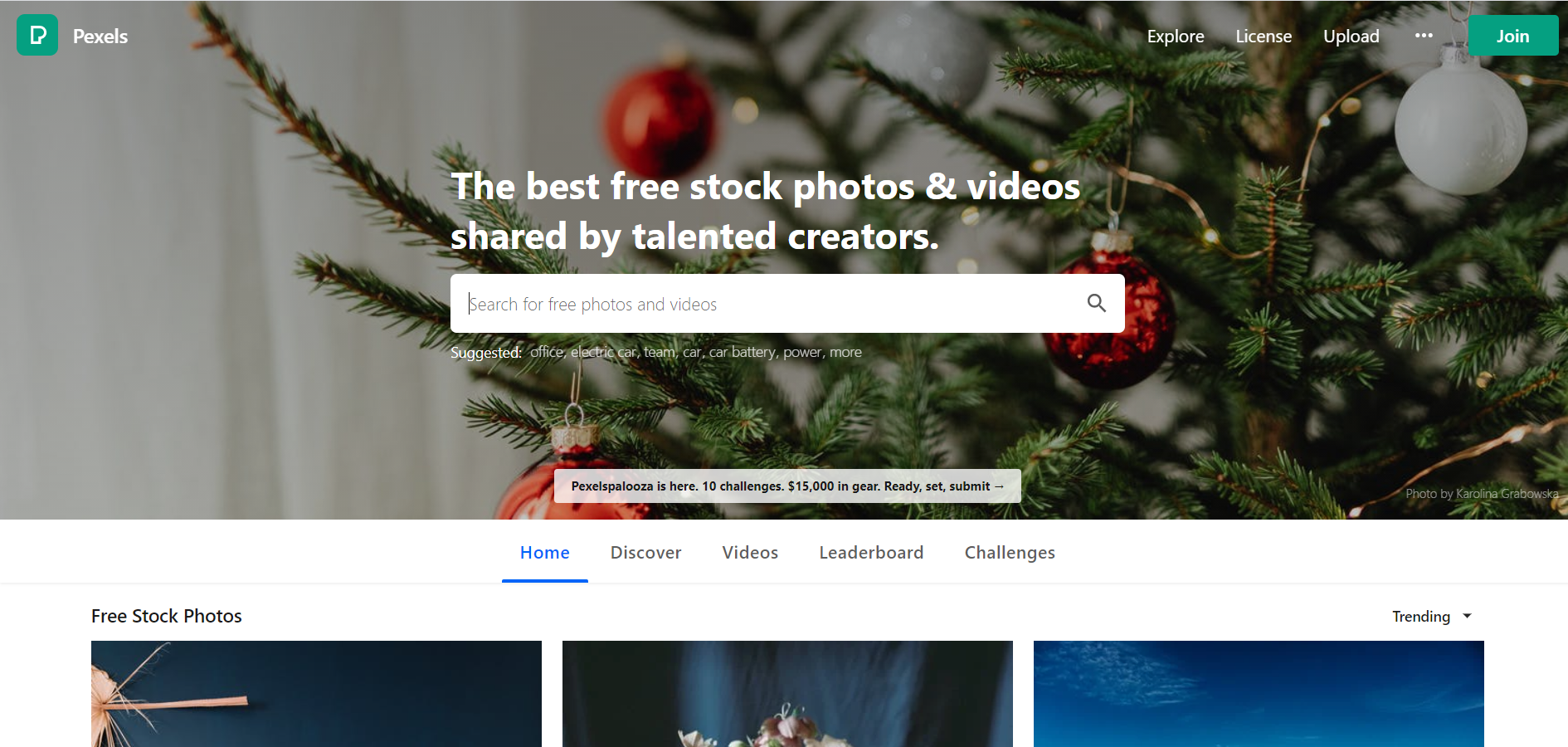 Photostock Pexels offers a large collection of images for blogs, covers, websites, and more. You can upload a photo without registration, and as a thank you the photo bank asks you to thank the author by liking or subscribing to the social network or make a donation. If you want, you can give up all this or make the photographer happy.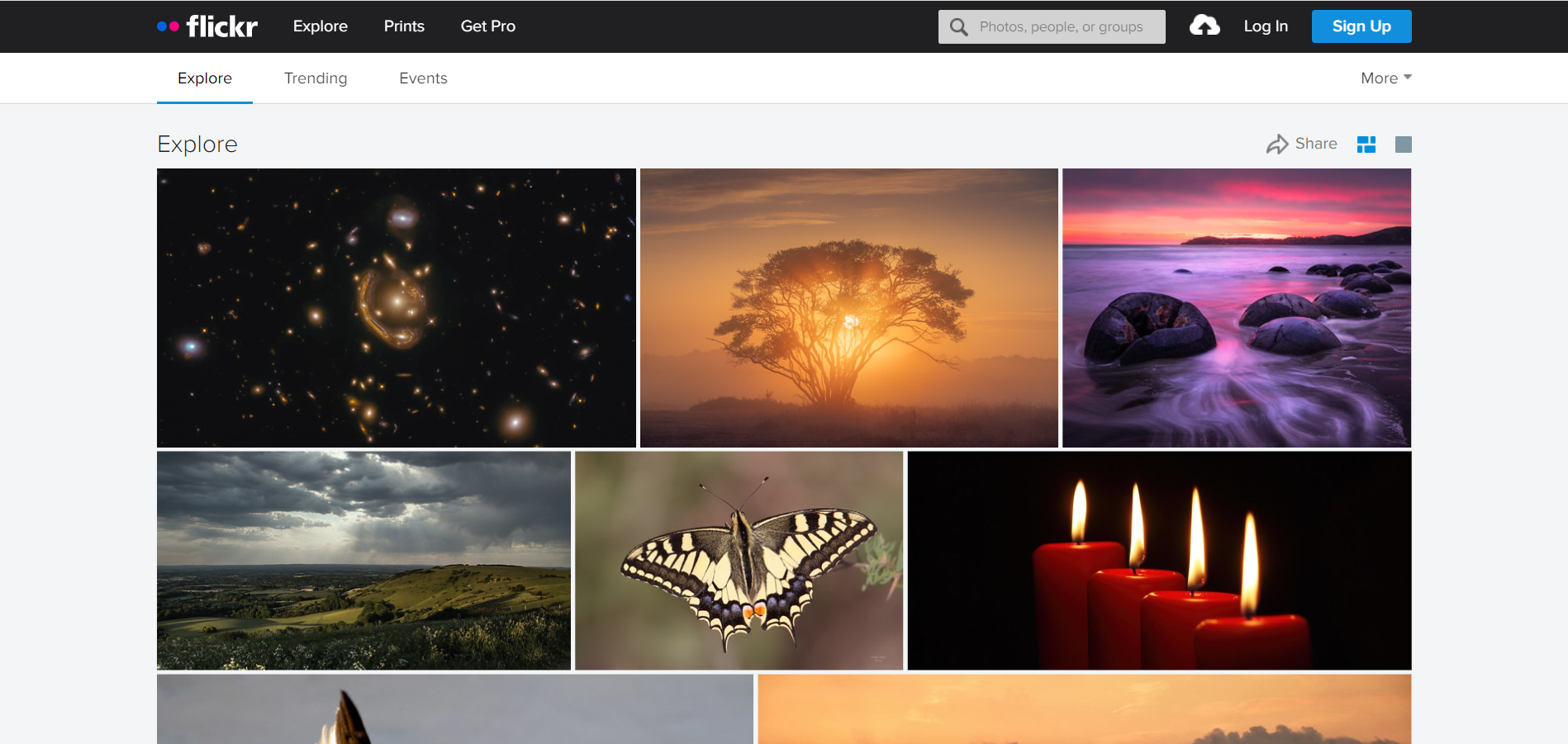 Flickr is one of the largest photo stocks in the world. It was created and maintained by Yahoo. There is a huge database of images that are available for free, but depending on the type of license they can be used for various purposes and not always for commercial use. Check the license type before downloading.
Posted by Borys V
On December 21, 2020
0 Comments