Lockdown kills all the desire to study efficiently. Thus, we need to brainstorm something to keep up with the speed that we had before the quarantine. Do you want to stagnate and know nothing smart? I do not want to. So, I decided to use software that helps to do almost nothing but still be productive. Sounds interesting? Let's go!
SpeechTexter

(

Android

)

SpeechTexter – an application with an electronic voice recorder that can translate language into text. An incredibly convenient thing in lectures and lessons. The magic of transformation has been entrusted to the artificial intelligence Cloud Speech API used in the Google Assistant voice assistant.
SpeechTexter translates language into text format in more than 60 languages. If necessary, the program works without the Internet, but you need to download the necessary language pack.

The popular online dictionary and translator ABBYY Lingvo is one of the most popular applications for schoolchildren and students. The program quite accurately translates not only words but also phrases, expressions, paragraphs, and whole pieces of text. Where necessary, ABBYY Lingvo uses the correct stable expressions, conjugates, and so on. The database consists of 30 languages and 170 different dictionaries.
The program also has a useful function for translating text using a smartphone camera, if you do not have the ability or time to enter text by hand. You can define a specific language first and then use a translator even without the Internet.
ABBYY FineScanner AI (

iOS

|

Android

)

ABBYY FineScanner AI is a narrowly focused program for recognizing texts, pages, lectures, abstracts, books, manuals, and so on. With the help of the program from any printed or handwritten page, you can create a scanned file in PDF, DOCX, XLSX, PPTX, JPG, and other popular formats. There is also a text recognition system in 193 languages, as well as downloading the finished results to the mail, cloud storage, other smartphones, and so on.
Optionally, through ABBYY FineScanner AI and its BookScan feature, you can scan full-length books or magazines with automatic page splitting, page defects, and an editable copy of each page.
Coursera has a huge selection of highly specialized materials or, conversely, general training. Courses and lessons are available from literally all important and not very important disciplines, exact and humanities, departments, and branches. To find what you need, you can use the search, select the top popular, paid, or free.
Microsoft Office Lens (

iOS

|

Android

)
Microsoft Office Lens is an indispensable assistant for scanning boards with lectures and complex formulas, homework, and other useful information. The program scans all types of surfaces, including slate boards, stands with flip pages, and so on.
The result is converted to PDF, sent to the cloud, to another device, or classmate. However, keep in mind that when scanning Office Lens catches any glare and reflections, so before digitizing the board, make sure that none of this interferes.
Microsoft Math Solver (

iOS

|

Android

)
Microsoft Math Solver is another assistant in solving algebra, trigonometry, statistics, arithmetic, exercises, and more. The application is able to recognize printed and handwritten text, and after scanning gives detailed solutions to examples or problems, so you can not only write but also understand how it works.
There you can watch video lectures on the topic, read examples, learn new data, and more.
Microsoft OneNote (

iOS

|

Android

)
Microsoft OneNote is a well-known application for taking notes and organizing personal affairs. The program is perfect for learning because there are quick and easy plans for classes, lessons, thesis, coursework, the next test, and more.
In Microsoft OneNote, you can write by hand (the application recognizes printed and handwritten text), save photos, audio files, documents, and scans. It is possible to share files with classmates or friends. There is a convenient integration with the Microsoft Translator, as well as synchronization with other versions of the program on different platforms. Also, you can solve some simple mathematical exercises and the program will explain all the details aloud.
Some time ago, we wrote down the schedule in a diary or on a piece of paper, which was then successfully lost or forgotten. Now everything happens on a smartphone. A great option would be the Timetable application. It is able to show the schedule, gives information about teachers and subjects, duration of classes, and homework. The schedule can be made in colors, and in addition to the Android version, there are options on other platforms that synchronize with each other.
Of course, for all this to be reflected, you need to fill in all the data once, and then enjoy the convenience and increased self-organization. In the most severe case of forgetfulness, the main information is displayed on the screen as a widget.

Photomath uses a smartphone camera and text recognition technology. Thus, you can point the device at the exercise you want, scan it, and wait for a detailed solution.
In addition to printed text from a book, textbook, or manual, Photomath recognizes handwritten text from a notebook or abstract, is able to solve problems with integrals, fractions, matrices, build graphs, edit formulas, and much more. Photomath is an almost perfect assistant for schoolchildren and students studying exact sciences.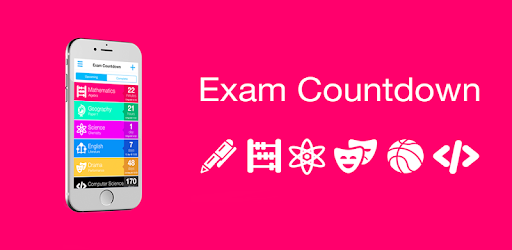 It is an indispensable application for everyone who is preparing for exams, tests, or just wants to do all their homework on time. The application counts the number of days and even hours before each important date and helps students to always remain punctual and prepared.
Posted by Borys V
On November 16, 2020
0 Comments