So the Apple held WWDC 2021 just the other day. What was new in this year's presentation? Well, there was a thing or two.
For your convenience, we covered all the major news in several sentences and this article will be the shortest you have ever seen!
iOS 15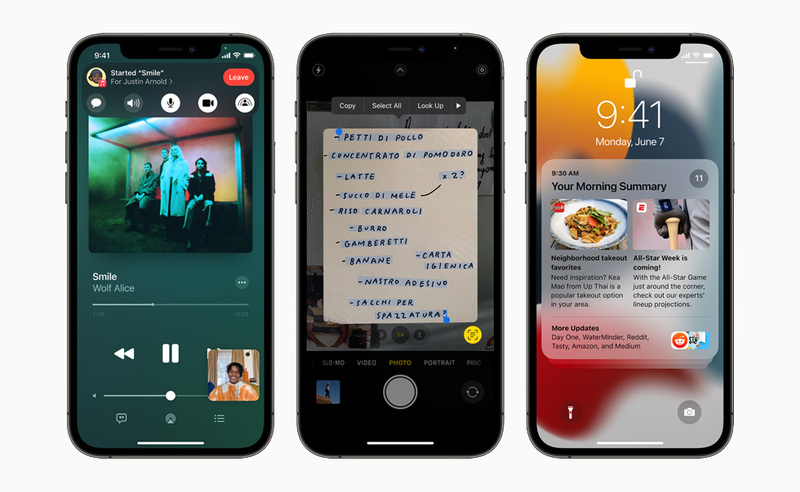 (Image: Apple Inc., all right reserved)
FaceTime
First of all, Apple began the presentation with iOS 15. FaceTime will work much better than it used to. Both picture and sound during calls will be better. This is because Apple starts to use advanced noise suppression. Also, you will be able to invite to call your friend who uses other than iOS devices – for example, Android.
SharePlay
Also, Apple added another function of SharePlay. You can listen to music or watch a video with other people on several devices and do it simultaneously. For example, someone pauses audio, and it stops for all the rest of the users.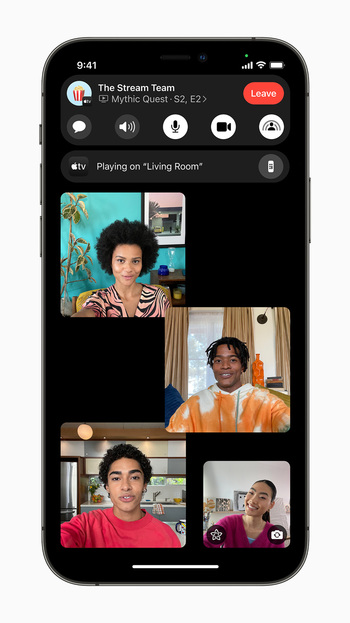 (Image: Apple Inc., all right reserved)
iMessage
Developers also updated iMessage with better functionality. The messaging will become more user-friendly.
Notification bar
The notification summary has been redesigned. Now notifications are structured based on how important the message is.
The Do Not Disturb mode has been developed into several presets – for work, sleep, or personal setting. So when at work, the user will only receive notifications from work-related applications. Each template can be edited and is custom-made.
Live Text
One of the few worthwhile novations is LiveText. With the new iOS 15, users can copy the text from the taken photo and use the information to search for the restaurant's location, for example, or call the phone number from the ad.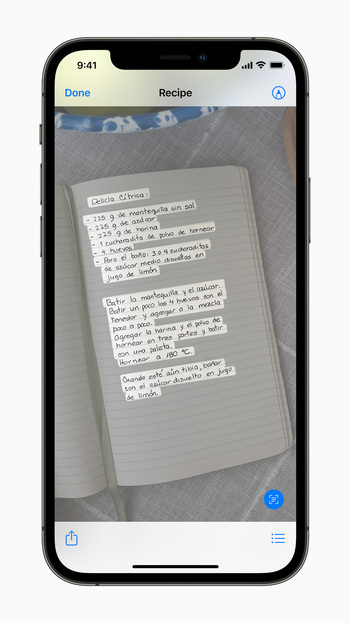 (Image: Apple Inc., all right reserved)
Wallet
Another feature is related to the Wallet. Now, every user can save a card number, a personal ID, driver's license, other essential documents, and even the keys to the hotel room at which you are staying.
Apple Maps & Weather
Regarding some other minor novelties, animation for Apple Weather will be updated, making it more pleasurable. Apple Maps has been updated, adding a new 3D look of the buildings and surroundings.
iPad OS

Desktop widgets
The next topic of the presentation was dedicated to changes in iPad OS. Apple began with widgets that have now become moveable and can be placed wherever you want. This solution will create the best desktop planning for each individual. Library has been added for quick view and access to the apps. The last novation was a new app QuickNote for creating instant notes at any time when necessary.
Another minor update is that iPad OS can now create applications. However, not via Xcode that everybody got accustomed to, but via Swift Playground.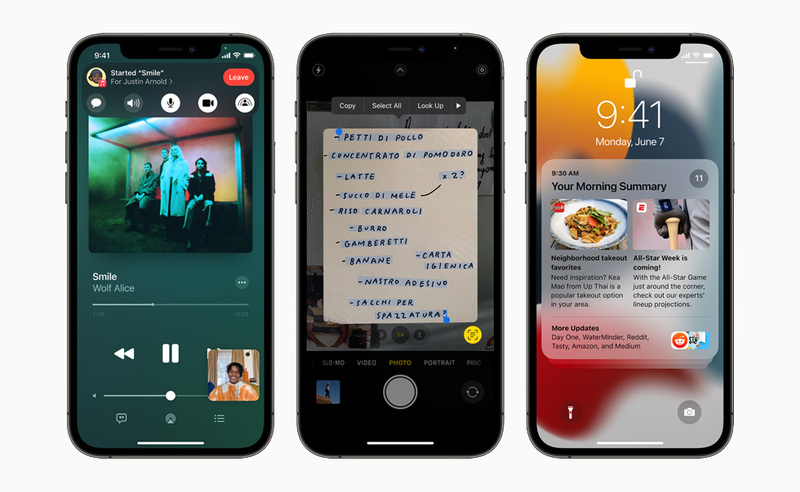 (Image: Apple Inc., all right reserved)


Apple Watch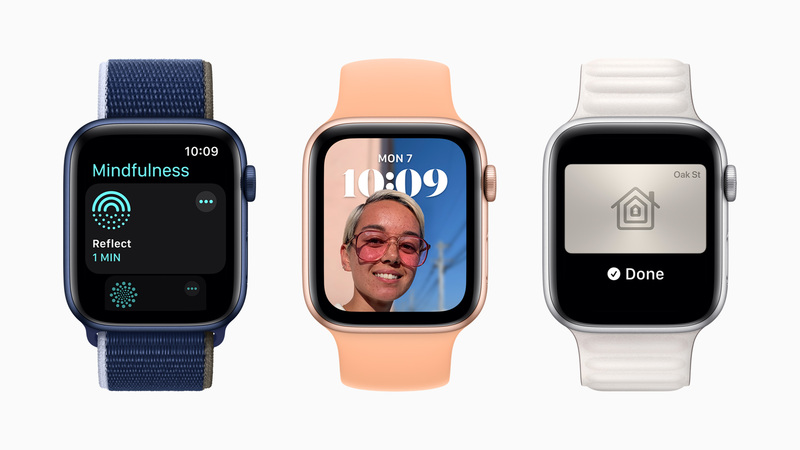 (Image: Apple Inc., all right reserved)
The next part is about Apple Watch. Apple showed us the Meditation mode that, in general, has the same purpose as the Breathe app. Also, Apple Watch will have better sleep analysis to collect data on the user's breathing during sleep. More training modes were added to Apple Fitness and a new feature by adding wallpaper to the watch, which is cool.
Mac OS Monterey
Universal Control
The biggest and the most impressive feature that was added to the new Mac OS is Universal Control. This function allows the user to switch between several Apple devices' screens, whether iMac, MacBook, or iPad. The idea is that you can take the file from one device and place it on another, therefore connecting and using them as one whole.
AirPlay
Mac will also learn to pick up a signal of AirPlay. Users could download workaround apps like Beamer before, but Mac OS will not need any other third-party apps with the upcoming update.
Safari
In the case of Safari, the browser will have a slight redesign providing a special panel to control a group of tabs, and the tab will change its background to the color of the website.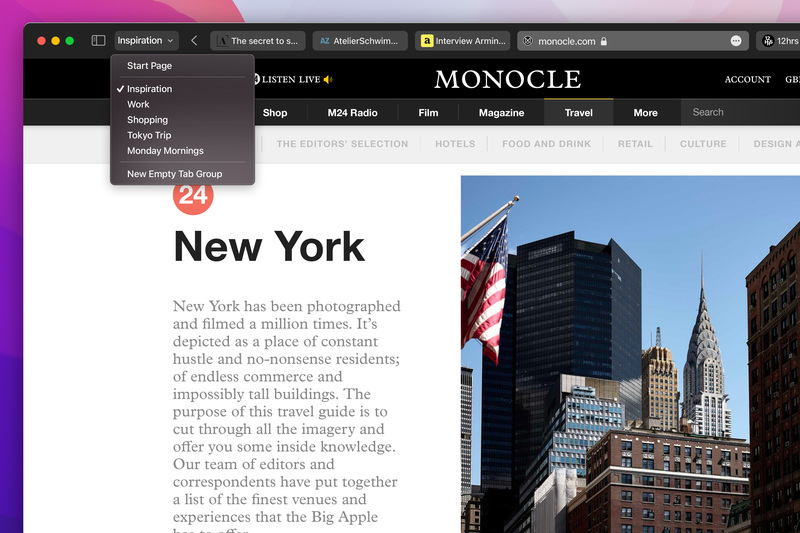 (Image: Apple Inc., all right reserved)

Object Capture

Another new feature is the system of Object Capture for 3D modeling that will further stimulate the usage of Apple's LiDAR.
Swift
And programming on Swift programming language will be more potent because of the update of multithreading, making the app work faster.
Posted by Borys V
On June 9, 2021
0 Comments