As you know, Windows Experience Index Score was last accessible from the user interface in Windows 7. Since this is not a significant feature, Microsoft has decided to remove it in the upcoming operating systems. However, many users are still wondering if they can access this information in the most recent version – Windows 11. There are three ways of checking this index, and Hitech Service will outline them for you!
What is Windows Experience Index?
The Windows Experience Index is a rating system that measures the various parts of your computer that affect performance; they include the processor, RAM, graphics capabilities, and hard drive. Understanding the Index can help you sort out what actions to take to speed up your PC. (source: LifeWire)
What are the ways to check Windows Experience Index in Windows 11?
Use Windows PowerShell
Use the Search to find PowerShell tool and run it with administrator privileges.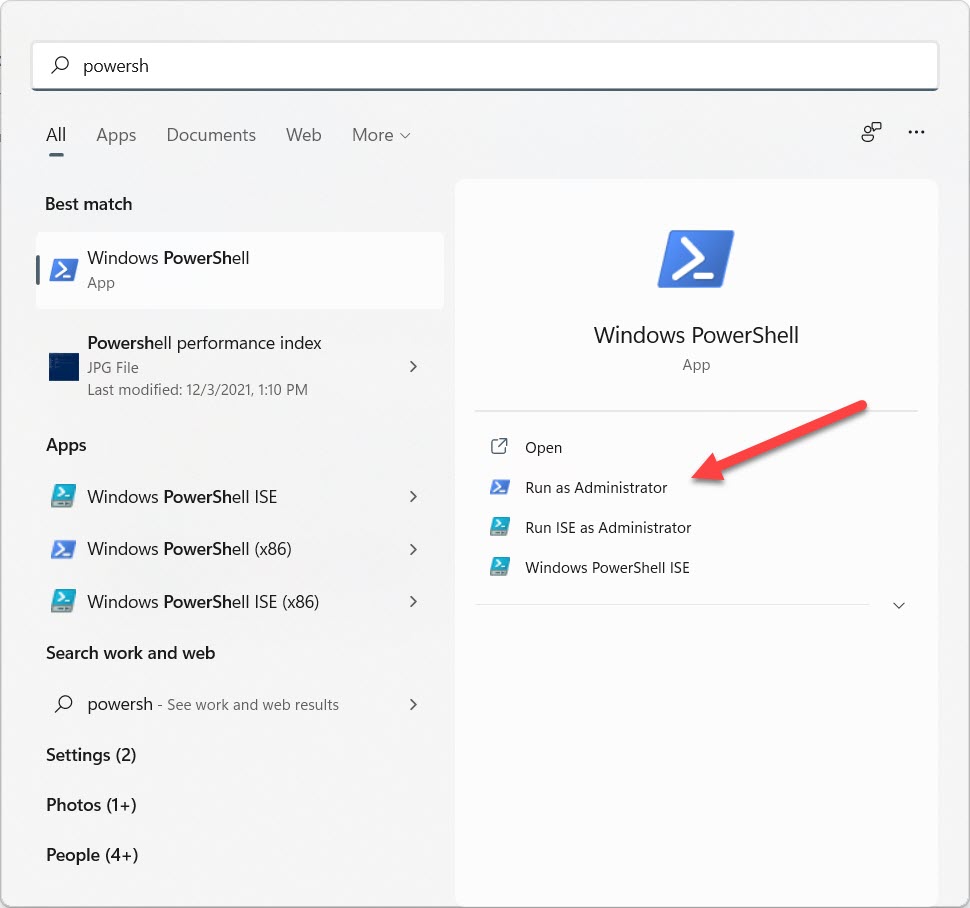 Type the following command and hit Enter: get-wmiobject -class win32_winsat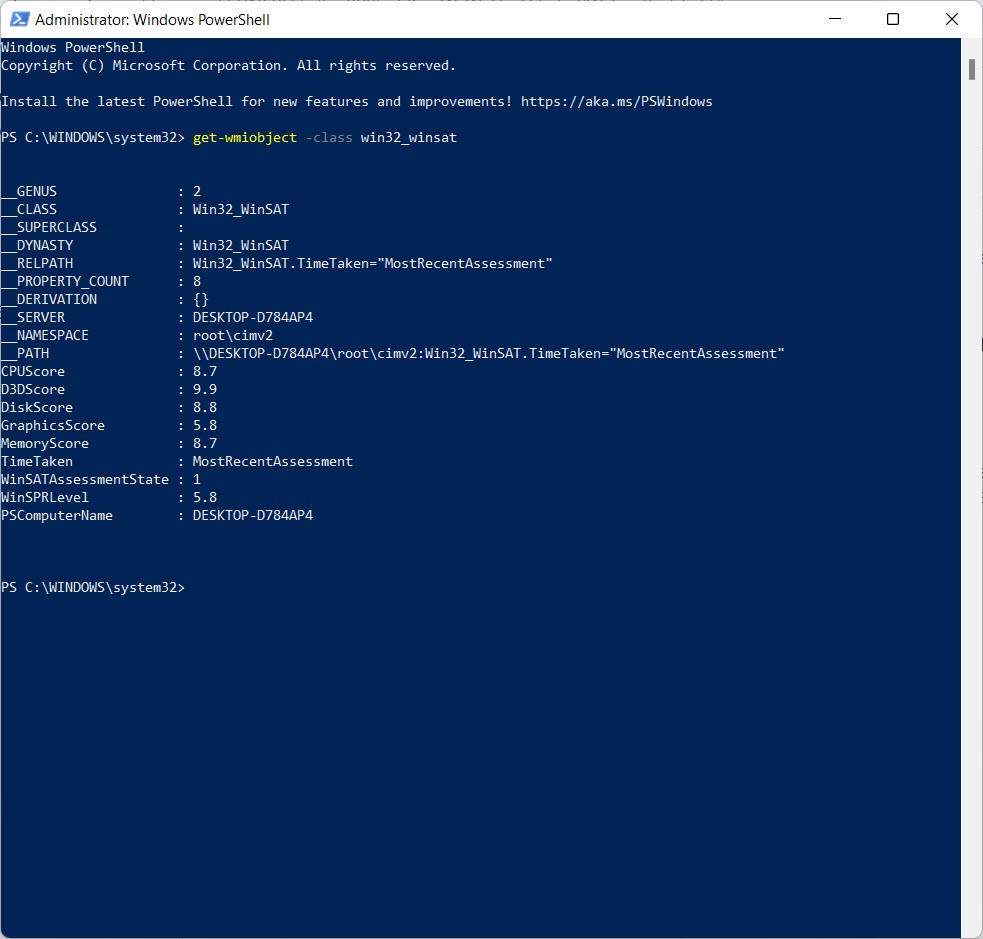 You will get the information about your Windows Experience Index instantly.
D3DScore is equal to Gaming Graphics Score
DiskScore is equal to Primary Hard Disk Score
GraphicsScore is equal to Graphics Score
MemoryScore is equal to Memory Score
Use File Explorer
Open File Explorer by clicking Win+E
Paste the following address to the path panel %windir%\Performance\WinSAT\DataStore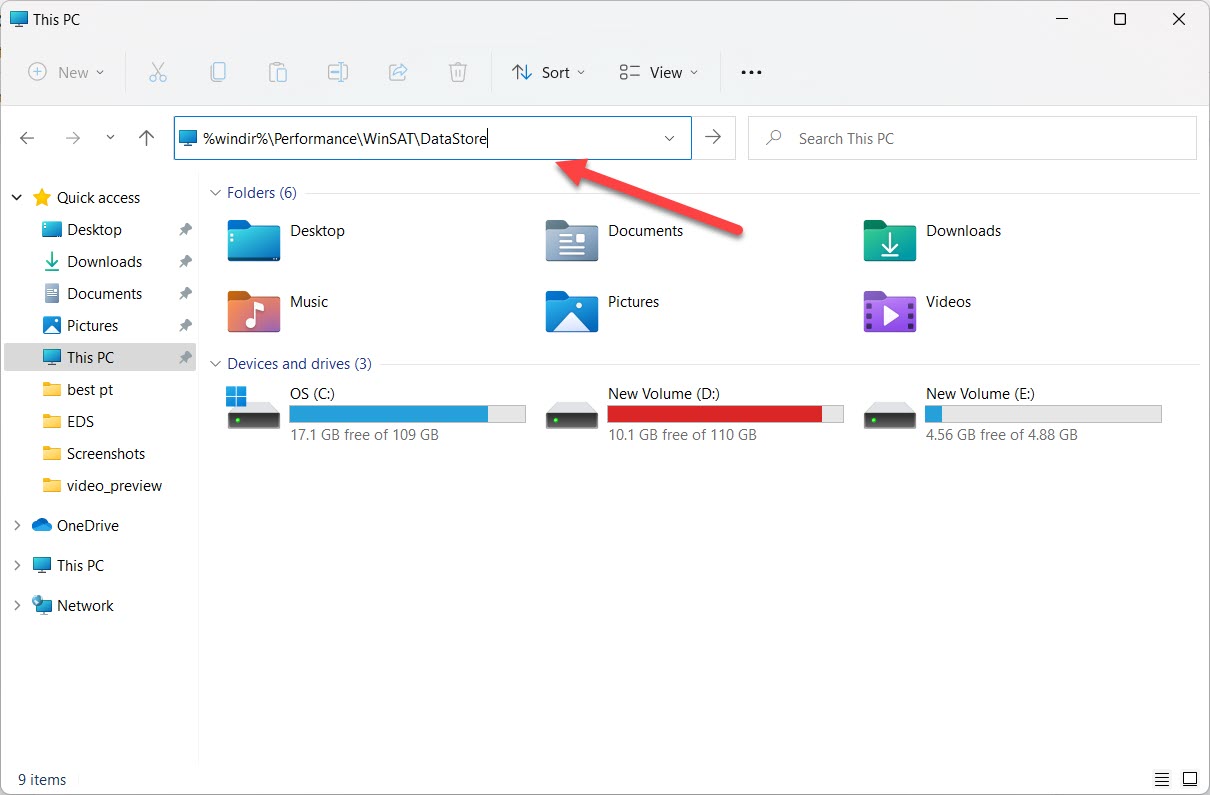 Find and open the Formal.Assessment (Recent).WinSAT.xml file. You can open it with any convenient tool you want.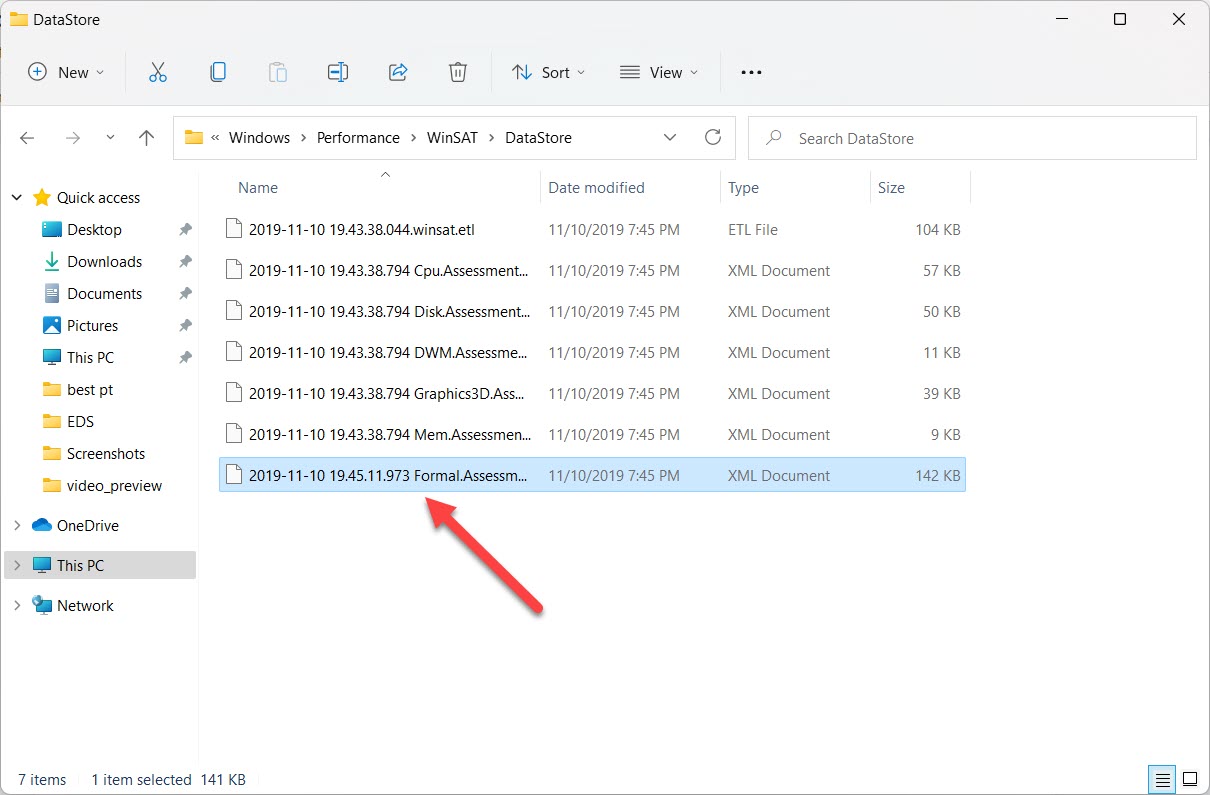 Using the search by pressing Ctrl+F, find <WinSPR> header. You will locate the information about Windows Experience Index below.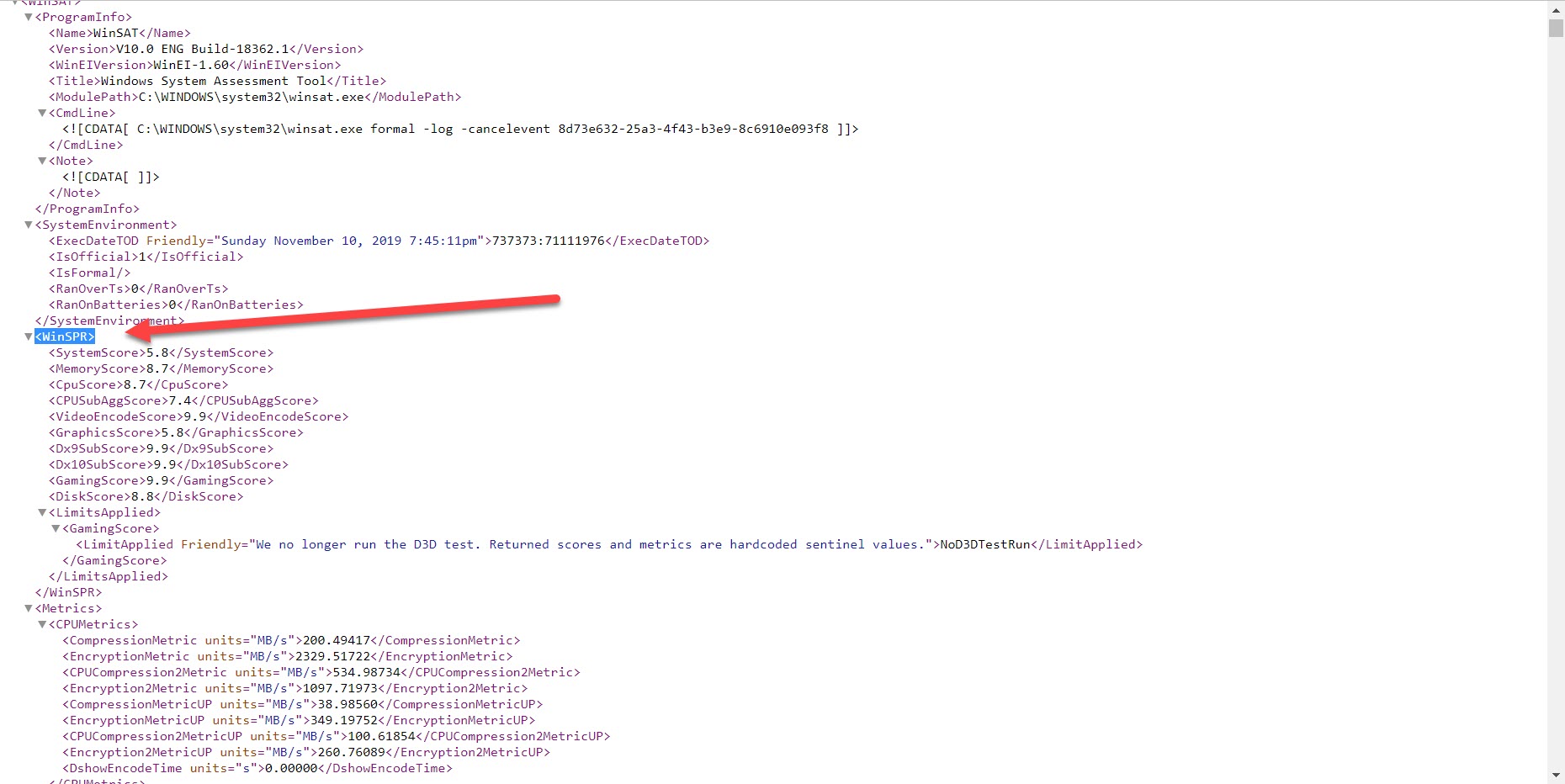 Use Windows Aero
The easiest and user-friendly way to check Windows Experience Index is by downloading free third-party software – Windows Aero. The tool is absolutely safe and reliable. The most significant advantage of the software is that it will show you the needed information in the good old view – as it was presented in Windows 7.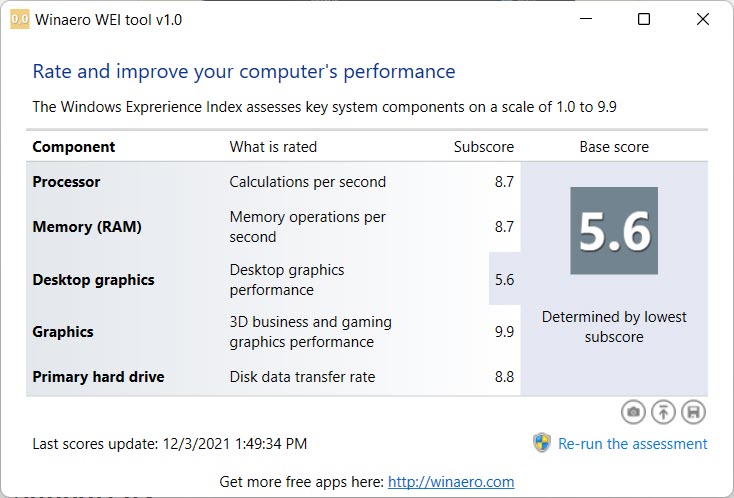 You can download the tool from the official developer website – https://winaero.com/download-winaero-wei-tool/. Once you have this tool installed, you can quickly access the information about Windows Experience Index at any time.
Posted by Borys V
On December 3, 2021
0 Comments